Nylon is a synthetic polymer with a wide range of applications within the world of engineering. It is one of the most commonly used plastics due to its strength, affordability, and durability. But what makes nylon such an ideal material for use in engineering? This article seeks to answer this question by exploring the properties that make nylon well-suited to engineering applications. We will look into its versatility and compare it to other materials used in similar contexts.
What is Nylon?
Nylon is a synthetic polymer that was first developed in the 1930s. It is made from the condensation reaction of diamines and dicarboxylic acids, or by ring-opening polymerization of lactams. Nylon has a high molecular weight and a range of properties that make it useful for various applications, including textiles, engineering plastics, films, and monofilaments.
Nylon is often considered an engineering plastic because it possesses excellent mechanical properties such as high strength, toughness, and resistance to abrasion. Additionally, nylon exhibits good dimensional stability and low friction coefficient which makes it ideal for use in gears and bearings applications. It also has good chemical resistance to oils, fuels, solvents but can be affected by alkalis.
Overall Nylon's versatility has led to its success as a material used across multiple industries worldwide.
Types of Nylon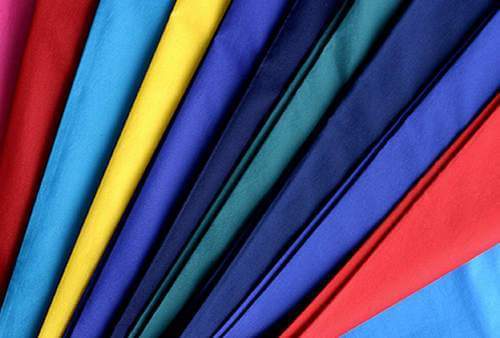 Yes, nylon is considered an engineering plastic that has a wide range of applications. It is a synthetic thermoplastic polymer that can be molded into different shapes and forms. Nylon is known for its high strength, durability, and resistance to wear and tear.
There are several types of nylon available in the market, including Nylon 6, Nylon 6/6, Nylon 4/6, Nylon 11, and Nylon 12. Each type has its unique properties and characteristics that make it ideal for specific applications. For instance, Nylon 6/6 is known for its excellent resistance to chemicals and abrasion while still remaining flexible at low temperatures.
Another type of nylon worth mentioning is the glass-filled nylon which contains glass fibers added to it during production to increase its strength and stiffness. This type of nylon is used in making automotive parts due to its high impact resistance.
In conclusion, from textile products such as stockings to industrial parts like gears or bearings; there are many types of nylons with distinct properties that make them suitable for various uses across industries.
Properties of Nylon
Nylon is a versatile and durable synthetic polymer that has various applications in the engineering industry. It is not just any plastic, but it falls under the category of engineering plastic because it has high mechanical strength, good dimensional stability, and excellent resistance to wear and tear. It also possesses a high melting point, which makes it suitable for applications where temperature plays a crucial role.
Nylon's properties are due to its unique molecular structure. The polymer chains of nylon are held together by intermolecular forces known as hydrogen bonding, which gives nylon its exceptional tensile strength. Additionally, the material can be easily molded into different shapes and sizes using injection molding or extrusion methods. Nylon's ability to withstand impact makes it an ideal choice in making gears, bearings, bushings, and other components used in machinery.
Another essential property of nylon is that it has low moisture absorption rates compared to other common plastics such as polycarbonate or ABS (Acrylonitrile Butadiene Styrene). This feature ensures that nylon parts retain their shape even when exposed to varying levels of humidity or moisture over time. Overall, the combination of properties makes nylon an excellent choice for manufacturing products used in industries such as automotive manufacturing, aerospace technology aviation systems, medical devices production like surgical sutures & mesh implants among others.
Uses of Nylon
Yes, nylon is considered an engineering plastic. One of the main uses of nylon is in the production of textiles and fabrics. Nylon fabrics are lightweight, durable, and resistant to abrasion and chemicals, making them ideal for clothing, bags, and other textile applications.
Another common use of nylon is in the manufacturing of mechanical parts. As an engineering plastic, nylon has high strength, stiffness and toughness which makes it a perfect candidate for gears, bearings or other machine parts that require resistance to wear or impact.
In addition to its mechanical properties Nylon also has good electrical insulating properties. This makes it useful for producing electrical components such as connectors or switches. The versatility of nylon allows it to be used in many different industries including automotive manufacturing, construction equipment production and medical device manufacturing among others.
Advantages and Disadvantages
Nylon has several advantages when used as an engineering plastic. It is a strong and durable material that can withstand high temperatures, making it ideal for use in applications that require high heat resistance. Nylon is also lightweight and has excellent wear resistance, which makes it suitable for use in gears, bearings, and other mechanical components. Additionally, nylon is resistant to chemicals and abrasions, making it an excellent choice for manufacturing various parts.
While nylon has many benefits when used as an engineering plastic, there are some disadvantages to consider. One of the main drawbacks is its water absorption rate; nylon can absorb up to 10% of its weight in water over time. This absorption can cause dimensional changes in the material over time and may affect the performance of the component or part made from nylon. Another disadvantage is its sensitivity to UV radiation; prolonged exposure to sunlight can cause degradation in the material's properties.
Overall, nylon has become a popular choice as an engineering plastic due to its durability, strength, lightness and wear-resistance properties despite some disadvantages associated with it such as poor weatherability or sensitivity towards moisture content. Therefore before selecting this material one should take into account these factors depending on their specific end-use application requirements.
Is Nylon an Engineering Plastic?
Nylon is a versatile synthetic thermoplastic material that has been used in various applications for many years. It is known for its strength, durability, and resistance to abrasion and chemicals. Nylon is made from polyamide fibers, which are strong and flexible. Due to its unique properties, nylon can be used in several industrial applications such as gears, bearings, sprockets, and other mechanical parts.
The answer to the question of whether nylon is an engineering plastic depends on how one defines "engineering plastic." In general terms, engineering plastics refer to high-performance materials that exhibit exceptional mechanical strength, stiffness and thermal stability over a wide range of temperatures. By this definition alone then yes – nylon is considered an engineering plastic.
However, there are some experts who would argue that although nylon exhibits excellent mechanical properties it lacks the chemical stability required by some industries like automotive or aerospace. Despite the debate around whether or not nylon should be classified as an engineering plastic it remains a popular choice across many industries due to its unique set of properties including its affordability when compared with other high performance materials like Polycarbonate (PC), Acetal (POM) or Polyphenylene Oxide (PPO).